While Mom and Dad were cooking dinner I decided to play in the dining room. They figured I was coloring/drawing, little did they know in the 45 seconds they weren't looking I would come up with this…
Untitled from Mike Murphy on Vimeo.
walking all the way across…send me to the balance beam!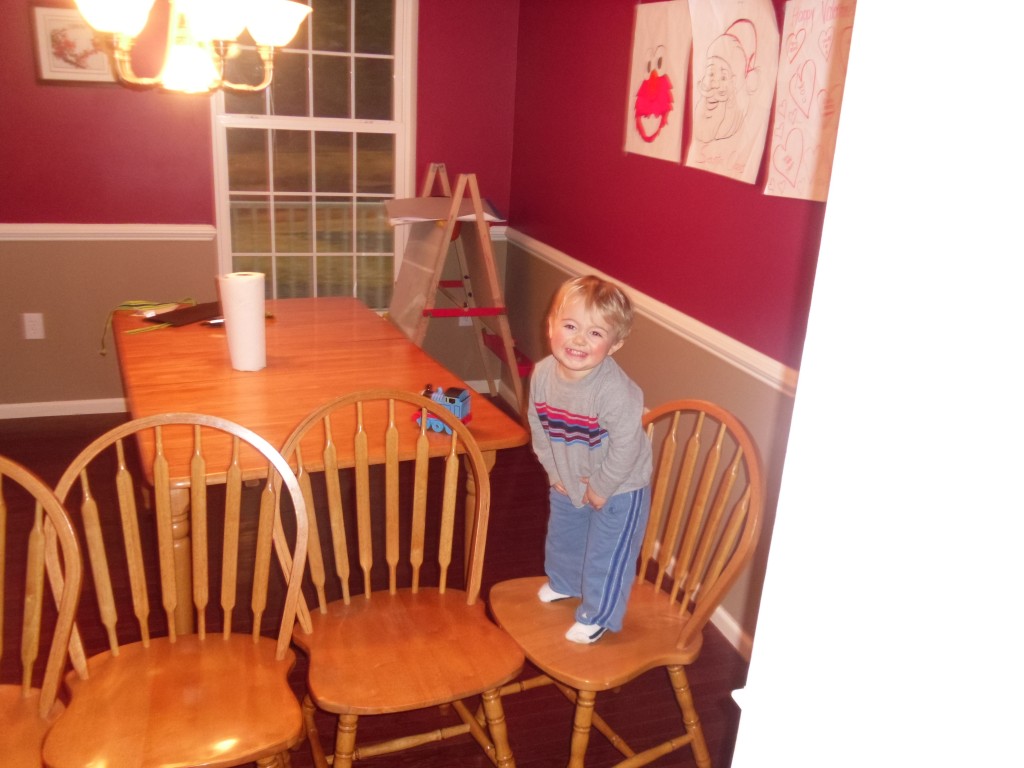 Cheese!